The New Gucci Direction
April 17, 2017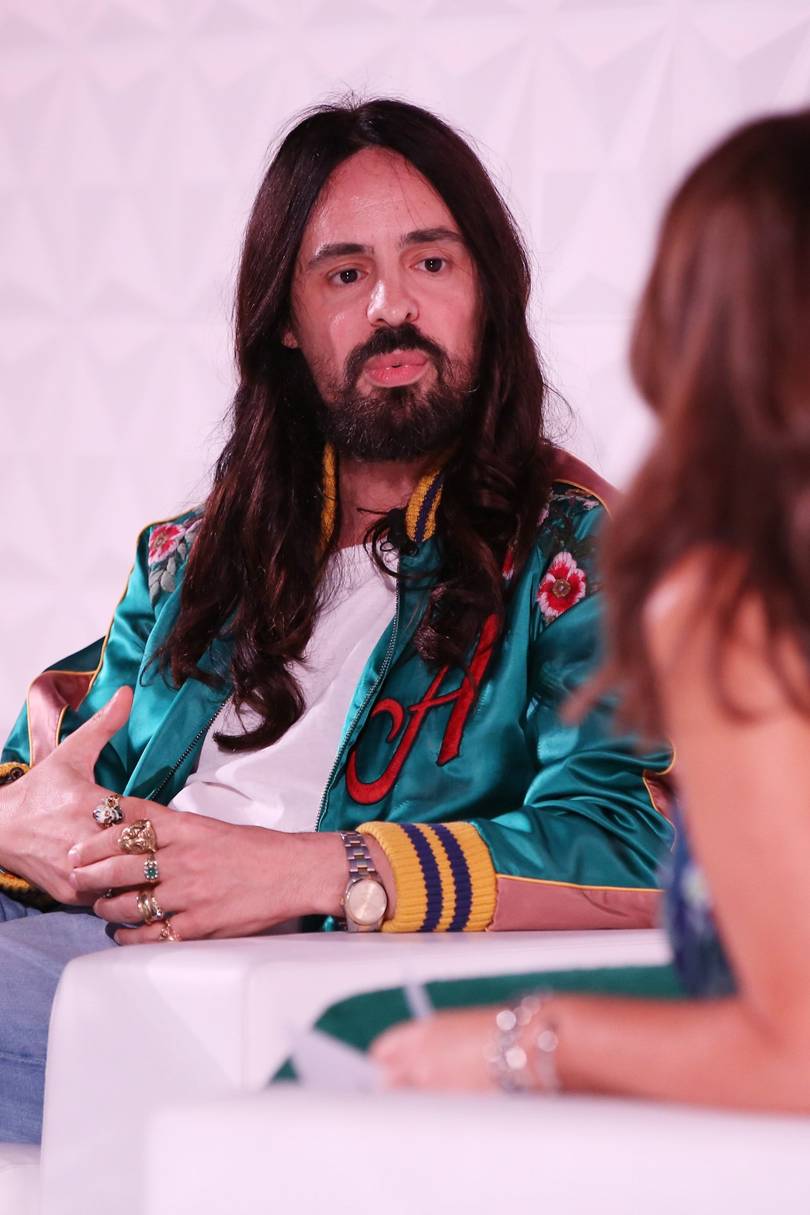 When Gucci named Alessandro Michele as their new creative director, back in January 2015, there was only question on people's minds: who is he? Over two years into his role, Michele's name is on everybody's lips. The designer's influence has not only transformed the Gucci brand, but has had a huge impact on the industry as a whole, sparking conversation about gender and diversity in the fashion industry.
With 96 years under its (signature GG logo) belt, the Gucci brand has seen both good and bad times. Starting off as a leather goods shop, the family run business expanded into one of the world's leading fashion houses. Following Guccio Gucci's death, the business took a turn for the worst, with sales dropping slowly but steadily. The house was near bankruptcy when Tom Ford took over as Creative Director in 1994. Scandal continued to wrap itself around the house, when Maurizio Gucci, the founder's son, was shot by a hit-man hired by his ex-wife.
Despite taking the helm amidst such turmoil, Tom Ford successfully rebranded Gucci as the glamorous brand it is known to be. After a ten year reign, Ford departed from the Gucci Group which was then estimated to be worth over $10 billion. Sales eventually began to drop when Ford was replaced by Frida Giannini as Creative Director. The fashion house neared disaster once again when Giannini left prematurely in January 2015, leaving Alessandro Michele only five days to put together an entirely new menswear collection for Fall/Winter 2015.

While his debut show was understandably imperfect, Michele's miraculous five day turnover was the start of an entirely new Gucci look which is taking the brand from strength to strength. Ford sparked serious controversy during his years at Gucci, with his advertisements criticised for the sexual objectification of women. His more outrageous adverts were even banned in Italy. The new creative direction is blurring the lines of gender, and its androgynous feel is a far cry from the sexy Tom Ford era.
Gucci is taking a whole new path towards diversity and inclusion, recently becoming the first luxury fashion brand to join Parks, an Italian non-profit which works to help companies, such as Apple, create inclusive, diverse and respectful working environments. This decision is making a clear statement about the type of fashion house Gucci aims to be, and it is a welcome move in an industry notorious for its lack of diversity.
Under Alessandro Michele's direction, Gucci's latest collections have been presented by a mix of male and female models in looks that can be worn by anybody and everybody. Pussy-bow blouses and floral suits no longer have one audience, and septum piercings can be paired with 70s style glasses. The new Gucci aesthetic is nerdy and hard-core, androgynous and sensual. And it's genius.